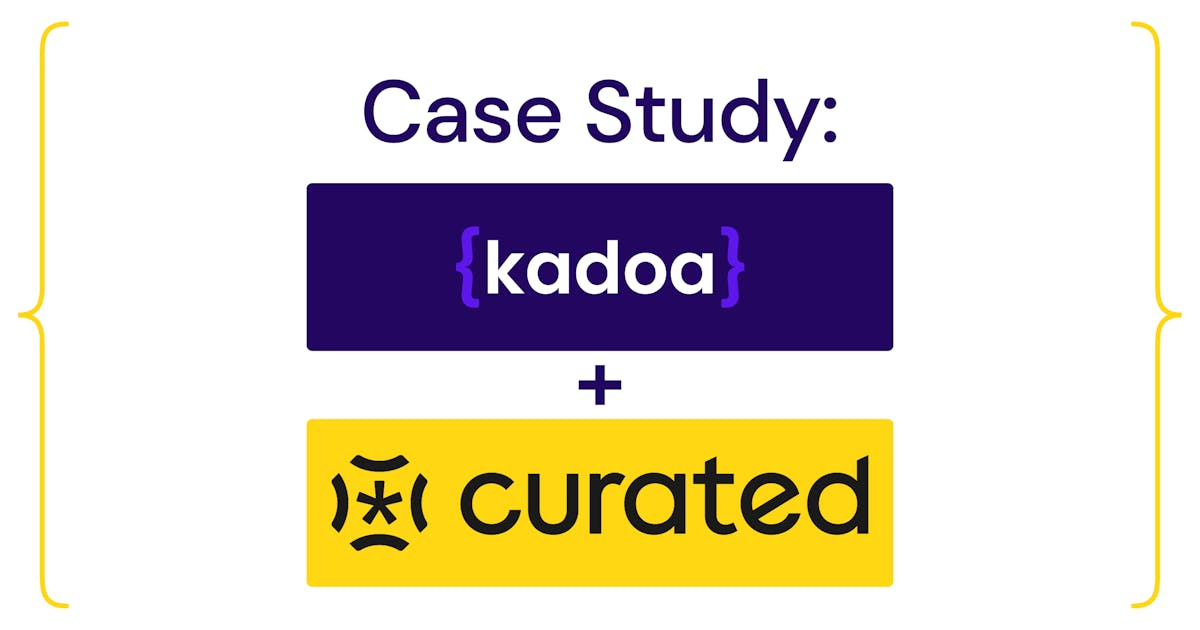 Kadoa & Curated Case Study: Automating Product Data Collection
Kadoa Team |
Company: Curated, Inc.
Industry: E-Commerce
Location: San Francisco, CA
Curated aims to humanize online shopping by offering personalized advice from a community of experts, helping shoppers find the right products for their needs. 
One of the key tasks for consumers during online shopping is reading product reviews. To keep users on their site, Curated considers it important to provide an aggregated view of consumer opinions about products. 
However, they faced challenges in collecting these reviews from various websites due to manual processes, fragmented data, and changing sources. Kadoa has automated and scaled this process, making the data actionable.
Engineering Objectives
Automated extraction of reviews and product data (e.g. product identifiers, prices, spec, images) from multiple sources
No maintenance effort
Ensuring data accuracy
Product matching between the collected data and Curated's catalog
Integration via API
Solution
Extraction of Product Data: Kadoa automates review extraction from over 75 sources, making them readily accessible. There is no coding or maintenance required.
Data Mapping: Kadoa automatically maps the diverse extracted data to fit Curated's existing data structure.
Product Matching: Using AI, Kadoa matches reviews with Curated's catalog based on attributes like numbers, names, and specs.
API Integration: Curated can easily integrate the collected data via Kadoa's API.
After implementing Kadoa's automated review and data extraction solution, Curated saw a 4% lift in global revenue.
"We're very pleased with how Kadoa has helped us achieve higher product review coverage than leading companies like Bazaarvoice and Power Reviews. The platform is exactly what we were looking for and something we expected we'd have to build in house."
— Robby Banks, Head of Product, Curated, Inc.
Want to do reliable and fully-autonomous data extraction at scale?
Sign Up